Mechatronic Engineering - MTRNA13710
Stream Summary
Stream Outline
The Mechatronic Engineering stream provides the student with the ability to acquire a hybrid range of skills based on mechanics, electronics and computing. Whilst there is a comprehensive coverage of mechanical engineering and design areas, the stream enables a deeper understanding of the principles supporting the conception, design, construction, maintenance, integration and repair of intelligent machines. Typical examples of these machines are robots, white goods, cameras, automated test equipment and transport vehicles.

Typical fields which may be encompassed by the program include building services, computer controlled plant, manufacturing, robotics and autonomous vehicles. An emphasis is placed on the application of engineering science, development and management in these fields.
Stream Structure
Year 1
Students who enrolled before 2012 should follow the plan at
MTRNA13710
Recommended plans of student may be found on the
Schools website
Choose ONE of:
And ONE of:
And ONE of:
Plus these following 2 courses:
And ONE of:
Plus choose 2 electives from the Year 1
Elective List
Some courses in the stream assume prior knowledge of Chemistry equivalent to HSC Chemistry. Students without any prior Chemistry should choose CHEM1001. Other students with HSC Chemistry should choose CHEM1001.
COMP1917 is recommended for the MTRN Stream.
CVEN1300 is an acceptable alternative for MMAN1300
Not all courses are offered in both semesters but students should complete 24 UOC in each semester.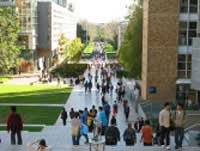 &nbsp