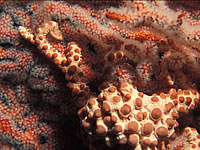 Description

This course covers aspects of both the physical and biological environments of the sea and their inter-relationships. It depicts marine science as a body of knowledge and a process of continual enquiry and testing of ideas. It considers human impacts on the marine environments and how the principles and methods of science in general are used to predict and to solve the problems created by human activities.

The course includes discussion of: i) the marine environment, its physical, geological, chemical and biological characteristics and their interactions; ii) the sea as a source of human food. Attention is given to aspects of marine productivity, fisheries and mariculture and how science can assist in management for a sustainable yield; and iii) the effects of development, especially industrial development on the marine environment and how science can contribute to providing solutions to these problems created by development.

Throughout the course emphasis is placed on case studies. Field excursions are used to supplement the lectures and to encourage further discussion of the problems created by human interference in the environment and their possible solutions.