Commerce & Economics (MPhil) - 2585
Program Summary
Faculty: UNSW Business School
Contact: Postgraduate Research Office
Campus: Sydney
Career: Research
Typical Duration: 1.5 Years

Typical UOC Per Semester: 24
Min UOC Per Semester: 12
Max UOC Per Semester: 24
Min UOC For Award: 72
Award(s):
Master of Philosophy (Research)
View program information for previous years
Program Description
The
Master of Philosophy
(MPhil) is designed to provide an opportunity for students to develop research competence in a limited timeframe. The program duration is 1.5 years full-time or 3 years part-time.
Program Objectives and Graduate Attributes
On successful completion of the MPhil program, students will have the ability to:
design, plan and execute an original project to solve a research problem and thereby contribute to disciplinary knowledge
critically evaluate relevant discipline literature and perspectives in order to assess arguments and evidence in relation to their research project
demonstrate understanding and application of different methods of problem solving and research inquiry
demonstrate and apply advanced knowledge and scholarship in a specialist field related to their research problem
demonstrate systematic knowledge and understanding of the principles, methods and applications of their discipline
communicate complex issues and impart scholarly knowledge, both orally and in writing, to peers and the faculty
Program Structure
The Master of Philosophy (MPhil) consists of:
An average of four coursework courses totalling 24 units of credit usually undertaken in the first year of candidature.
A thesis not exceeding more than 40,000 words on an approved topic to the value of 48 units of credit.
The MPhil program is offered in the following disciplinary streams:
Accounting ACCTAR2585
Actuarial Studies ACTLBR2585
Banking and Finance FINSCR2585
Taxation and Business Law TABLAR2585
Economics ECONAR2585
Employment Relations MGMTAR2585
Human Resource Management MGMTHR2585
Organisational Behaviour MGMTER2585
Marketing MARKAR2585
Information Systems and Management INFSER2585
International Business IBUSAR2585
Strategy & Entrepreneurship STREAR2585
Academic Rules
Please refer to Program Structure for the Academic requirements relating to this program.
Fees
For information regarding fees for UNSW programs, please refer to the following website:
UNSW Fee Website.
Further information
Please refer to the following web-page for information on how to apply, scholarships, English language requirements, thesis preparation and other research related matters:
www.unsw.edu.au/futurestudents/research
Area(s) of Specialisation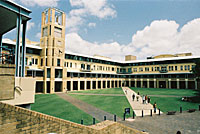 &nbsp