Economics - ECONAR2585
Stream Summary
Stream Outline
The MPhil in Economics is designed for students who wish to deepen their knowledge in underlying paradigms, advanced theory and research processes in Economics, within a limited timeframe.
Stream Structure
This program involves a minimum of 1.5 years full-time study. Students are required to complete 4 postgraduate courses offered by the School of Economics and approved by the Head of School, unless exempted from course/s due to advanced standing. Advanced standing may be granted by the Head of School for equivalent postgraduate courses successfully completed prior to admission to the program but not used for another award, up to a maximum of four courses.

Other postgraduate courses offered by the Faculty of Business, or by other UNSW Faculties, may be substituted for courses offered by the School of Economics with the permission of the Head of School.

In addition to completing 4 courses, students shall enrol into one of the following:
The length of a doctoral thesis normally should not exceed 40,000 words of text and should be submitted for examination within 1.5 years of full-time study

Applicants who have not completed standard fourth year undergraduate courses in Economics (or equivalent) may be prescribed specific postgraduate courses to complete the MPhil program.

All other MPhil program information for this stream is contained in the program record. Please use the back button on your browser or, alternatively, search via program code (the last four digits of this stream number) using QuickFind on the left-hand side of this page.
Further Information
Entry requirements:
Admission is based on:
• An exceptional record in an undergraduate degree, preferably at an Honours level
• Prior research training
Please refer to the following web-page for information on how to apply, scholarships, English language requirements, thesis preparation and other research related matters:
https//research.unsw.edu.au/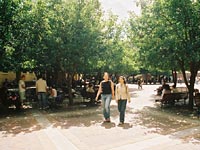 &nbsp