Food Science for Chem Eng - FOODLS5037
Stream Summary
Stream Outline
The specialisation in Food Science is defined by a core of disciplinary knowledge. It provides a postgraduate coursework program for the chemical engineer wishing to upgrade their skills in the area of food science and as an entry pathway to the MSc program 8037.

Entry Requirements

A student must hold a Bachelor degree in Chemical Engineering with a WAM of at least 65, or an equivalent qualification from a recognised university or tertiary institution, in order to be admitted to the stream.
Stream Structure
Disciplinary Knowledge Courses - the following 42 UOC (7 courses):
Electives - maximum 6 UOC

Up to 6UOC of electives may be chosen, depending on the prior learning of the student (at the discretion of the program or stream authority).

Volume of Learning

The program in which this stream is offered is a 48UOC (1-year full-time equivalent) program, with entry to students holding Honours equivalent degrees from cognate disciplines, or Bachelor degrees in Food Science. The program is designed to develop and enhance career opportunities for graduate engineers and scientists, including cross-training, re-training and advanced level technical specialisations.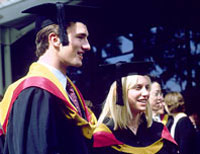 &nbsp