Structural Engineering - CVENUS8538
Stream Summary
Stream Outline
The specialisation in Structural Engineering provides students with advanced study options in Structural Engineering.

Professional Development Courses - 24uoc (4 courses)
A selection of professional development courses appropriate to the student's specialisation will be determined by the specialisation authority.
Stream Structure
Specialisation Courses - Minimum 24uoc (4 courses):
The availability of the courses may vary from semester to semester and courses may be offered in alternate years. Please check School's website for current information.
http://www.civeng.unsw.edu.au
Engineering Technical Management - Minimum 12uoc - Maximum 24uoc (2-4 courses)
A listing of Engineering Technical Management courses can be found
here
Project Courses:
Students may take CVEN9901, CVEN9930 or CVEN9950 depending on the Program they are enrolled in, their performance in courses and the approval of the specialisation authority.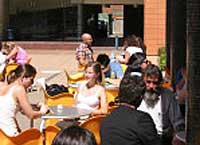 &nbsp