Chemical Process Engineering - CEICIS8538
Stream Summary
Stream Outline
The specialisation in Chemical Process Engineering is aimed at covering in depth designing, analysing and monitoring of factors affecting the life cycle of plants, processes and operations. Issues that affect business decisions encountered in the chemical industry are introduced and distinctions are made in order to focus on efficient design and robust, objective analysis.
Stream Structure
Professional Development Courses - 24uoc (4 courses):
A selection of professional development courses appropriate to the student's specialisation will be determined by the specialisation authority.
Specialisation Courses - Minimum 24uoc (4 courses):
Project Courses:
CEIC8319 and CEIC8320 on approval of the specialisation authority.
Engineering Management Courses - Minimum 12uoc - Maximum 24uoc (2-4 courses):
A listing of Engineering Technical Management courses can be found
here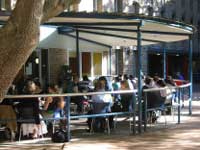 &nbsp