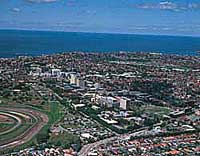 Description

Development is vital to the livelihoods of billions of people. This course explores the interactions between international human rights law, other bodies of international law and the process or phenomenon of development. It does this by exploring the legal and normative framework within which international law involves itself in rights and development and by identifying several aspects for closer examination. Particular attention is given to: theories of rights and development; the role of 'political' laws in development; the challenge of climate change; the impact of international economic law on rights and development; human health and transnational business; the global food crisis; and, law and rights in forced displacement. The course will be taught by Gillian Moon and by a selection of guest speakers. This course is part of a general offering of human rights and social justice topics within the UNSW Law School and aims to provide students with an introductory approach to selected international law, human rights and development issues.

This course is also available to students undertaking relevant postgraduate non-law degree programs at UNSW, provided such enrolment is approved by the appropriate non-law Faculty.
LLM Specialisation

Recommended Prior Knowledge

None
Course Objectives

This course aims to:
Examine and analyse the main legal concepts and principles of international human rights law
Examine the interaction between international human rights and development
Develop the skills necessary for communicating and debating the role law, rights and development play in the general growth of law and society
At the end of this course, you should be able to:
Have a sound knowledge of the main legal concepts and principles of international human rights law and its interaction with development
Explain in your own words the meaning of legal concepts, doctrines and principles we have studied
Analyse the primary sources of human rights law and the theories of development
Demonstrate an ethical understanding of the nature of human rights law and development policies and be aware of on-going and future issues in this area
Main Topics

Introduction to international human rights law
Overview of law and development
International economic law and development
Corporations and their impact on rights and development
International environmental law and its impact on rights and development
Governance and Development
Migration, displacement, conflict and development
Gender and development
Assessment

Class Participation -15%
Class exercise - 25%
Research Essay (5000-5500 words) - 70%
Course Texts

Prescribed
Course Materials must be purchased from the UNSW Bookshop.
Recommended
Additional materials will be distributed during classes. The further reading listed each week is optional and is not contained in the Course Materials. It is available online or at the UNSW Law School Library.
Resources

Refer to Course Outline on Blackboard.