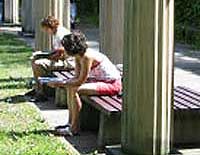 Description

This class examines the relationships between domestic and international law, the international/global arena, and the politics of cultural formation and identity. What will be stressed is that these relationships are constitutive and highly politicized. An underlying theme will be that law does not operate in a contextual vacuum, and cultural meanings and values play a significant role in shaping the positive and negative dimensions of international law and development as it impacts individuals and communities in localized settings. At the same time, how does culture and cultural identity get defined in the context of international law, particularly in connection to the production, mobilization and implementation of human rights and development practices? Drawing on a range of theoretical perspectives and recent scholarship in cultural studies, anthropology and sociology, the class will engage in contemporary debates informing the cultural dimensions of the international as constituted through national, regional and local legal systems of meaning.
LLM Specialisation

Recommended Prior Knowledge

You should have a basic knowledge of international law. If you have not studied public international law, you should familiarize yourself with its principles through reading a textbook. Examples include:

•Antonio Cassese (2005) International Law. Oxford: Oxford University Press.

•Gillian Triggs (2006) International Law: Contemporary Principles and Practices. Lexis Nexis/Butterworths.
Course Objectives

A candidate who has successfully completed the subject should:
Understand and be able to critically interrogate the concept of "culture"
Understand the historical links between cultural constructions of others and practices of law and politics in domestic and international jurisdictions
Understand how discourses of human rights, international policy and development practices operate as cultural processes
Integrate recent scholarship in the area of cultural studies within the existing frameworks of international law
Have the capacity to articulate his/her knowledge and understanding in oral and written presentations
Main Topics

Thinking about the relationship between law and culture
Constructing the international legal arena
Exploring the limits of the international legal arena
Laws, cultures and the international in the 21st century
Assessment

Research Essay (5,000 – 7,000 words) 70%
Class presentation 20%
Class participation 10%
Course Texts

Prescribed
Paul Wl Kahn (1999) The Cultural Study of Law. Chicago: University of Chicago Press.
Required reading materials obtainable at the UNSW Bookshop.
Recommended
Refer to the Course Outline provided by the lecturer prior to the start of the relevant semester.
Resources

Refer to the Course Outline provided by the lecturer prior to the start of the relevant semester.