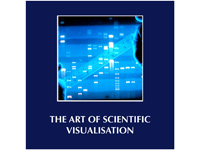 Description

Fully online postgraduate course

How have imaging and visualisation technologies changed our lives? This fully online course will offer a critical framework for examining the contemporary and historical crossovers and collaborations between art, science and medicine. It will highlight the problems and challenges involved in such collaborations, as well as investigating how relationships between these disciplines have evolved from the seventeenth century to the present time.

By tracing the history of scientific imaging from drawing through to microscopy, anatomical photography, DNA sequencing, radiology and MRI scans, the course explores how these modes of visualisation have been investigated, and integrated, by artists into many facets of visual arts practices. At this juncture, the artist no longer visualises science but rather offers a powerful analysis of its role in contemporary society.

At a Master's level, course will require you to build upon your own independent research within the fields of visual arts and imaging processes within the life sciences, and to offer an informed critique of the intersections between these divergent disciplines. The course will consist of a series lectures and individual tasks in addition to online group activities, discussions, and the development of an online exhibition of artworks developed throughout the course.

IMPORTANT NOTE: Students will receive course website location and log in instructions via their UNSW email account prior to the commencement of the course.