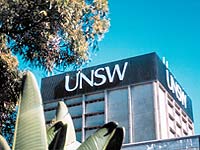 Description

This is a hybrid course. It is available to both undergraduate and postgraduate students. The course content, delivery and assessment will be identical for both groups of students.
This course consists of 40 days teaching experience in a NSW school in the Sydney area. This includes observation of lessons conducted by practicing teachers; planning and delivery of lessons under the direction of supervising teachers; involvement in organisational aspects of a secondary school and activities other than those related to subject delivery, eg familiarisation with policies, general supervision of students etc.
Note: In order to facilitate placement, students must contact the School of Education to be enrolled in EDST6761 by the end of Week 4 in Semester 1 preceding the semester in which they are intending to do the course.
This course requires the successful completion of 12UOC in Teaching Method 1 courses and attendance at a compulsory Child Protection and attendance at the Professional Experience lectures.
Students enrolled in EDST6761 must also enrol in 12UOC in their relevant method(s). If students do not satisfactorily complete EDST6761, they will automatically be withdrawn from method(s) 2 without failure.