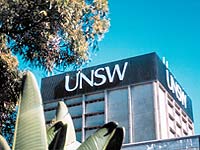 Description

This is a hybrid course. It is available to both undergraduate and postgraduate students. The course content, delivery and assessment will be identical for both groups of students.
This course consists of 8 hours of lectures, plus a compulsory Child Protection lecture. These lectures will build on the practical advice students receive in their Teaching Method classes and provide students with information to help them achieve success in their first Professional Experience. Students must receive a satisfactory grade in the Microteaching session of their Teaching Method course(s) in order to proceed to the Professional Experience component of their program. The rest of this course consists of 20 days teaching experience in a NSW school in the Sydney area. This includes observation of lessons conducted by practising teachers; planning and delivery of lessons under the direction of supervising teachers; involvement in organisational aspects of a secondary school and activities other than those related to subject delivery, eg familiarisation with policies, general supervision of students etc.
Note: In order to facilitate placement, students must contact the School of Education to be enrolled in EDST6760 by the end of Week 1 in Semester 1. Done concurrently with enrolment in a Teaching Method 1 course.