Australian Indigenous Studies - ATSIAH4519
Stream Summary
Faculty: BOS - DVC (A) Board of Studies
School: Nura Gili Indigenous Programs
Contact: www.nuragili.unsw.edu.au
Program: 4519 - Arts (Honours)
Award(s):
Bachelor of Arts (Honours)
View stream information for previous years
Stream Outline
The Bachelor of Arts (Honours) in Indigenous Studies is a 48 UOC (one year equivalent) advanced undergraduate degree for high achieving students which may be taken upon completion of an undergraduate pass degree in Arts, International Studies or Social Research & Policy. The key aim of the Indigenous Studies Honours stream is to produce graduates who are well equipped to deal with Indigenous people's concerns and issues in their future research work. The stream may be a pathway into a graduate research degree (MA Research or PhD).

The Honours program involves coursework (seminars and workshops) and the completion of a thesis. The thesis should not exceed 20,000 words in length.
Stream Objectives

The aims of the Indigenous Studies Honours Stream are:
To develop students' disciplinary skills in Indigenous Studies, including higher-order research skills in critical thinking, reflection, and analysis.
To enable students to engage and work critically with a range of research methods and approaches in Indigenous Studies and other disciplines.
To ensure students are rigorous in their research and analysis in Indigenous and multi-disciplinary intersections.
To foster students' understandings of how to work in ethically and socially just ways, respecting Indigenous diversity in local, national, and international contexts.
Learning Outcomes

At the conclusion of this stream, students should be able to:
Design a research project drawing on disciplinary traditions in Indigenous Studies, or relevant interdisciplinary knowledge.
Articulate the ethical obligations generated by research in Indigenous Studies or cognate disciplines.
Evaluate and apply the key principles of high-quality research which addresses and engages with Indigenous people's concerns and priorities.
Identify and critically apply a range of approaches, traditions, methodologies and concepts in Indigenous Studies.
Develop and defend a coherent intellectual position drawing on disciplinary knowledge and theory from Indigenous Studies and cognate disciplines.
Execute an extended independent research project in Indigenous Studies.
Communicate research findings effectively both orally and in writing.
Stream Structure
The stream consists of 48 UOC, made up of two components:
Coursework (18 UOC) including both of the following:
Thesis (30 UOC) chosen from a combination of the following:
Typical Stream for Full Time Honours (1 year):
Semester 1:
Semester 2: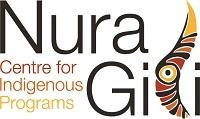 &nbsp