Software Engineering - SENGA13715
Stream Summary
Stream Outline
Day to day administration of the Software Engineering degree is conducted through the Computer Science and Engineering
Student Office
.
This page outlines the core program rules for the BE Software Engineering degree when taken as part of a single or dual award. The requirements will total 168 units of credit, in addition to any other requirements outlined on the main program page.
There are a number of
Software Engineering programs
available.
Stream Structure
A detailed program structure can be found on the
CSE website
, which includes suggested scheduling of courses by stage and semester.
Choose one of:
And one of:
Plus:
Plus: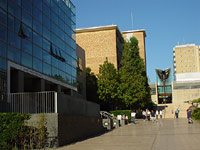 &nbsp