Humanities & Soc Sci (MPhil) - 2225
Program Summary
Faculty: UNSW Canberra at ADFA
Contact: www.unsw.adfa.edu.au
Campus: UNSW Canberra at ADFA
Career: Research
Typical Duration: 1.5 Years

Typical UOC Per Semester: 24
Min UOC Per Semester: 12
Max UOC Per Semester: 24
Min UOC For Award: 72
Award(s):
Master of Philosophy (Research)
View program information for previous years
Program Description
The
Master of Philosophy (MPhil)
is designed to provide an opportunity for students to develop research competence in a limited timeframe.
The program duration is 1.5 years full-time or 3 years part-time. The minimum length of candidature is 1 year and the maximum length is 2 years.
Admission
The minimum requirement for admission to a Master of Philosophy is an appropriate Bachelor degree in the relevant discipline from UNSW or a qualification considered equivalent from another university or tertiary institution at a level acceptable to the UNSW Canberra Higher Degree Committee, usually at Honours level.
In exceptional cases, an applicant who submits evidence of such other academic and professional qualifications as may be approved by the Higher Degree Committee may be permitted to enrol for the degree. If the Higher Degree Committee is not satisfied with the qualifications submitted by an applicant, the applicant may be required to undergo such assessment or carry out such work as the Higher Degree Committee may prescribe, before permitting enrolment.
In addition to these academic requirements, the Head of School must certify that there is an appropriate supervisor available for the proposed research program and that the necessary facilities and resources required to successfully complete the research are available.
Conversion from an MPhil to a PhD program is possible conditional on:
(i) satisfactory annual progress review, confirmation of candidature in accordance with
UNSW Procedures for Review of Higher Degree Research Candidatures
and with the approval of the UNSW Canberra Higher Degree Committee; and
(ii) satisfactory completion of the coursework component.
Program Objectives and Graduate Attributes
At the end of the program of study candidates will be able to:

1. Frame a research question and devise an appropriately designed research project;

2. Critically review literature related to a research project in order to assess arguments and evidence in relation to their research project;

3. Select and apply different methods of problem solving and research inquiry appropriate to the discipline, such as qualitative and/or quantitative approaches to gather, analyse and interpret evidence;

4. Demonstrate and apply advanced knowledge and scholarship in a specialist field related to their research problem;

5. Demonstrate systematic knowledge and understanding of the principles, methods and applications of their discipline; and

6. Communicate complex issues and impart scholarly knowledge, both orally and in writing, to peers and UNSW Canberra.
Program Structure
The Master of Philosophy (MPhil) consists of an examinable coursework component and thesis comprising 72 Units of Credit:

• A program of advanced study, comprising 18-24 Units of Credit of coursework makes up the remainder of the program. The coursework component will normally comprise three or four courses selected from the Coursework Masters offering for the relevant discipline and approved by the Head of School. Candidates may undertake interdisciplinary studies subject to approval.

Before enrolment an applicant should submit an intended program for approval by the School controlling the research discipline for the degree. The School will ensure that the coursework component is relevant to, or complements, the research component, and that the candidate satisfies pre-requisite requirements for the study.

• A thesis embodies the result of an original investigation, design or engineering development. The thesis shall not exceed more than 40,000 words on an approved topic to the value of 48 - 54 units of credit.

The MPhil program is offered in the following disciplinary streams:
• English (ZHSSER2225)
• History (ZHSSHR2225)
• Southeast Asian Social Inquiry (ZHSSIR2225)
• International and Political Studies (ZHSSPR2225)
Academic Rules
Fees
For information regarding fees for UNSW programs, please refer to the following website:
UNSW Fee Website.
Further Information
Prospective students are strongly advised to make contact with a potential supervisor and the UNSW Canberra
Research Student Unit
before applying for research study at the University.
Further information about the MPhil program and scholarships at UNSW Canberra can be found by emailing a query via
rsu@adfa.edu.au
Please refer to the following web-page for further information on how to apply, scholarships, English language requirements, thesis preparation and other research related matters:
http://sas.unsw.adfa.edu.au/rsu
Area(s) of Specialisation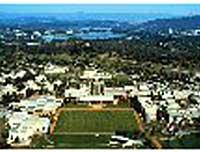 &nbsp