University Learning & Teaching - 7375
Program Summary
Faculty: Faculty of Arts and Social Sciences
Contact: education@unsw.edu.au
Campus: Sydney
Career: Postgraduate
Typical Duration: 1.5 Years

Typical UOC Per Semester: 6
Min UOC Per Semester: 6
Max UOC Per Semester: 12
Min UOC For Award: 24
Award(s):
Graduate Certificate (Specialisation)
View program information for previous years
Program Description
The Graduate Certificate in University Learning and Teaching (GCULT) is designed to assist UNSW teaching staff to develop a scholarly approach to teaching. It is suitable for both those new to higher education and those seeking further professional learning opportunities to enhance their knowledge and skills in teaching.
Program Learning Outcomes
At the end of this program, students will be able to:
Articulate specialised knowledge of key theories of learning and teaching in higher education.
Analyse factors affecting teaching and learning nationally and internationally.
Apply principles of good practice for learning and teaching to higher education.
Apply scholarly and reflective practices for continuous improvement in learning and teaching.
Communicate and collaborate in scholarly, ethical, respectful and responsible ways.
Program Structure
The program consists of the following four courses (24 units of credit):

One compulsory core course
AND

Three of the following prescribed elective courses:
Academic Rules
The Graduate Certificate will be awarded after satisfactory completion of 24 units of credit usually taken over at least two semesters.
Participants in the program are required to have completed a three year undergraduate degree at a recognised university, and completed all the requirements of the UNSW FULT program, or its equivalent. All candidates are required to be actively engaged in teaching in higher education throughout the duration of the program.
If you are seeking credit transfer you must submit documentary evidence of courses completed at the time of initial enrolment. The Faculty will then determine the number of units of credit to be granted. The maximum credit transfer is 12 UOC (or 50% of the Certificate). Credit transfer will not be granted for courses completed more than ten years previously.
Fees for UNSW Staff Members
If you are a UNSW staff member, there may be some fee relief. For further information, please contact the
School of Education
.
Fees
For information regarding fees for UNSW programs, please refer to the following website:
UNSW Fee Website.
Area(s) of Specialisation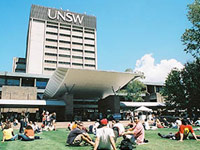 &nbsp