Women's Health Medicine - 7014
Program Summary
Faculty: Faculty of Medicine
Contact: Faculty of Medicine website
Campus: Sydney
Career: Postgraduate
Typical Duration: 1 Years

Typical UOC Per Semester: 24
Min UOC Per Semester: 4
Max UOC Per Semester: 24
Min UOC For Award: 24
Award(s):
Graduate Certificate
View program information for previous years
Program Description
THIS PROGRAM IS AVAILABLE ONLINE ONLY.
Women's Health Medicine is a rapidly expanding and diverse field of practice. It encompasses the timely provision of sexual and reproductive care, pre-pregnancy and pregnancy care as well as the management of female specific conditions and malignancies. Increasing numbers of medical practitioners are developing special interests in this area – in particular General Practitioners, family planning practitioners and generalist gynaecologists. Significant career opportunities exist for those with demonstrable skills and knowledge in this field. In addition there are similar specialisations emerging in nursing and counselling, and amongst biological scientists. This program offers an entirely web-based study program enabling participants to effectively integrate their learning into their daily professional life without the costly disruption that face-to-face coursework entails. Individual courses within the Program have been developed so as to provide a practice-based and authentic approach to this field of study.
Program Objectives and Graduate Attributes
The Masters of Women's Health Medicine (48UoC) was first introduced in Session 1 2013 and is aimed at clinicians and allied health personnel working in a women's health-related field. Requests have been received from applicants for a Graduate Certificate in Women's Health Medicine for those who are unable to commit to the duration of the longer program, but wish to undertake continuing education and professional development in women's health medicine. All courses cover advanced knowledge, skills and their application in the field of women's health medicine and are taught at Master level. Students are drawn from a range of cognate health disciplines.
At successful completion of the Graduate Certificate in Women's Health Medicine, graduates will have:
Developed strong knowledge of reproductive medicine required to deliver a high standard of clinical care to patients in that field
Developed the cognitive skills to review, evaluate and analyse complex problems in the field of women's health medicine
Demonstrated critical reasoning skills to evaluate complex issues in the field of women's health medicine
Developed effective communication skills in both professional and social contexts
Demonstrated collaborative communication skills within the workplace to transfer reproductive medicine concepts to a variety of audiences.
Program Structure
The Graduate Certificate of Women's Health Medicine is offered as a fully online, distance learning program. Students are required to complete 4 courses (24 Units of Credit) of elective courses. All courses comprise 6 Units of Credit. The program is 24 UOC (0.5 year FTE). The cohort of students entering the program are able to achieve the program learning outcomes within this time-frame.
Academic Rules
The entry requirements are aligned with the UNSW Structure of Postgraduate Coursework Programs - Procedures in relation to articulation pathways for 48 UOC Masters program and are the same as the revised Master of Women's Health Medicine and the articulated programs in Reproductive Medicine.

The entry requirement is an undergraduate degree in medicine, nursing, health or medical science and:
an Honours, Graduate Certificate, Graduate Diploma or higher qualification in medicine, nursing or health or medical science; or
commencement of a recognised postgraduate medical specialist training program (e.g. general practice, obstetrics & gynaecology); or
1 year full-time equivalent of postgraduate professional experience in medicine, nursing, health or medical science.
How to Apply
Applications can be made online at https://applyonline.unsw.edu.au/login.
The following information should be attached to the application form:
- Your Curriculum Vitae
- Employer-provided statements of service
- Originals or certified copies of your academic record and proof of completion of previous degree
Fees
For information regarding fees for UNSW programs, please refer to the following website:
UNSW Fee Website.
Area(s) of Specialisation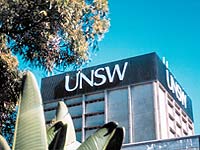 &nbsp