Computing - 7543
Program Summary
Faculty: Faculty of Engineering
Contact: www.cse.unsw.edu.au
Campus: Sydney
Career: Postgraduate
Typical Duration: 0.5 Years

Typical UOC Per Semester: 24
Min UOC Per Semester: 6
Max UOC Per Semester: 24
Min UOC For Award: 24
Award(s):
Graduate Certificate
View program information for previous years
Program Description
The Graduate Certificate in Computing is designed for students who wish to complete a short qualification in Computing.
Program Objectives and Graduate Attributes
The aim of this award is to provide qualified students with an opportunity to study four advanced topics in Computing to complement or update their existing qualifications, or for those with no background in computing at all who are seeking an opportunity to undertake four introductory level courses before considering a higher level qualification in this discipline.
Program Structure
Entry Requirements
A three year undergraduate degree equivalent to a standard Australian bachelor degree; or
Up to three years work experience in the area of science or engineering; or
Other applications will be considered on a case by case basis based on a combination of education and work experience.
Program Requirements

Completion of 4 Courses (24 UoC) from the following postgraduate subject areas:
Completion Options

After successful completion of four courses students have two options:
Graduate from the Graduate Certificate; OR
Prior to graduation, apply to articulate to the Graduate Diploma with credit for the completed courses.
Articulation

Students can apply to articulate from the Graduate Certificate in Computing to the Graduate Diploma program (5543) with credit for the completed courses provided they have not failed anything while enrolled in the Graduate Certificate.

Students should pay careful attention when selecting their GradCert courses to ensure that they align with the requirements for the major of their preference if they intend on articulating and completing a double major in the GradDip or MIT.
Academic Rules
Fees
For information regarding fees for UNSW programs, please refer to the following website:
UNSW Fee Website.
Further Information
Related Program(s)
5543 Information Technology
8543 Information Technology
[an error occurred while processing this directive]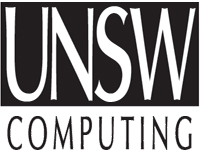 &nbsp