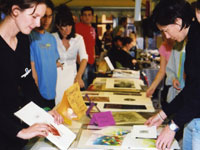 Description

This course introduces students to the mediums of radio and television. It teaches basic principles of broadcast script writing and audio and video capture and editing. Students will learn microphone and camera skills and audio and audiovisual presentation skills.

Students will study the research, interview and presentation skills required for broadcast media. They will learn how to research and conduct interviews for audio and audiovisual news pieces and how to script news stories.

Students will critically engage with the social, economic and political role of audio and audiovisual media and with the ethical and professional conventions of the industry.